Ancient and Medieval Manuscripts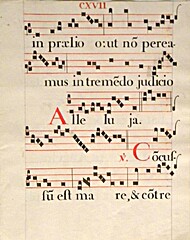 Diese Gruppe ist offiziell eingeschlafen. Sowas passiert.
Wie du die Gruppe wiederbeleben oder eine neue Gruppe zum selben Thema erstellen kannst, erfährst du hier.
For anyone interested in ancient and medieval manuscripts, the history of books and related subjects. Topics of interest include the Dead Sea scrolls, Egyptian papyri, Biblical manuscripts, illuminated manuscripts, Buddhist manuscripts from Dunhuang and Turfan, palaeography, languages, the archaeology of the book, the arts of the book (calligraphy, illustration, illumination, and bookbinding), manuscript discoveries, cuneiform tablets, early printing, exhibits, latest publications and book recommendations.
Thema

Thema

Benachrichtigungen

Letzter Beitrag

Mellon Sawyer Seminar - Eurasian Manuscripts

1 ungelesen

/ 1

papyri

,

April

2021
Collecting medieval manuscripts

15 ungelesen

/ 15

Nicole_VanK

,

April

2021
Adventures in Libraries: Thoughts on Epistemology - March 18, 2021

1 ungelesen

/ 1

lilithcat

,

März

2021
Unrolling the Herculaneum Scrolls

3 ungelesen

/ 3

Crypto-Willobie

,

Januar

2021
Female Manuscript Illuminators

4 ungelesen

/ 4

papyri

,

Dezember

2020
Manuscripts from the Muslim World at Columbia University

2 ungelesen

/ 2

papyri

,

Dezember

2020
bavarikon

2 ungelesen

/ 2

cemanuel

,

Oktober

2020
Fahrenheit 451 - burning libraries and the destruction of cultural heritage

9 ungelesen

/ 9

proximity1

,

Juli

2020
Persian Manuscripts

1 ungelesen

/ 1

papyri

,

April

2019
Trade Routes in the Ancient World

1 ungelesen

/ 1

papyri

,

März

2019
Manuscript Discoveries

5 ungelesen

/ 5

Cynfelyn

,

März

2019
Ancient Copy of the Iliad Digitized

1 ungelesen

/ 1

papyri

,

August

2018
Cartonnage and papyri

3 ungelesen

/ 3

papyri

,

Januar

2018
Beautiful Books and othet Interesting Things

3 ungelesen

/ 3

lilithcat

,

November

2017
Tibetan Buddhist Texts on-line

2 ungelesen

/ 2

papyri

,

Juli

2017
ToposText

1 ungelesen

/ 1

elenchus

,

Mai

2017
Paper Marbling

2 ungelesen

/ 2

papyri

,

März

2017
Aarhus University Press - Puplications

2 ungelesen

/ 2

papyri

,

Februar

2017
The Art of the Qur'an - Exhibit

8 ungelesen

/ 8

Diane-bpcb

,

Februar

2017
MET makes Images of artworks in its collection available to All

2 ungelesen

/ 2

timspalding

,

Februar

2017
Animal Mummies

1 ungelesen

/ 1

papyri

,

Oktober

2016
Afghan Digitized Cultural Treasures

1 ungelesen

/ 1

papyri

,

September

2016
Pre-Columbian Palimpsest

2 ungelesen

/ 2

timspalding

,

August

2016
Manuscript Road Trip

3 ungelesen

/ 3

papyri

,

November

2015
Cultural Chernobyl

1 ungelesen

/ 1

binders

,

Januar

2015
A Cosmopolitan City: Muslims, Christians, and Jews in Old Cairo

1 ungelesen

/ 1

papyri

,

Dezember

2014
Parchment repairs

1 ungelesen

/ 1

MarthaJeanne

,

November

2014
Birchbark Manuscripts

2 ungelesen

/ 2

razzamajazz

,

Oktober

2014
Blogs relting to Papyri and Egyptian Antiquities, etc.

3 ungelesen

/ 3

papyri

,

Mai

2014
Blogs relting to Papyri and Egyptian Antiquities, etc.

1 ungelesen

/ 1

papyri

,

Mai

2014
Getty Center , Los Angeles

1 ungelesen

/ 1

Africansky1

,

März

2014
Getty Center , Los Angeles

1 ungelesen

/ 1

Africansky1

,

März

2014
University of Michigan - On-line Exhibits

1 ungelesen

/ 1

papyri

,

Februar

2014
Book of Kells - online

16 ungelesen

/ 16

leialoha

,

Februar

2014
Story re Naples library looting

2 ungelesen

/ 2

Nicole_VanK

,

Dezember

2013
St. Chad Gospels - on-line

1 ungelesen

/ 1

papyri

,

August

2013
Torah's manuscript discovered

1 ungelesen

/ 1

ousia

,

Mai

2013
Abe books illuminated mss article and offerings

1 ungelesen

/ 1

Africansky1

,

Mai

2013
Deir al-Surian Library and Conservation Centre

3 ungelesen

/ 3

elenchus

,

Mai

2013
Silk Road Manuscripts

8 ungelesen

/ 8

papyri

,

April

2013
Magnificent Manuscripts - Treasures of Book Illumination from 780 through 1180

1 ungelesen

/ 1

papyri

,

April

2013
St. John's Bible - Exhibit

5 ungelesen

/ 5

bookblotter

,

März

2013
Dead Sea Scrolls online

5 ungelesen

/ 5

HarryMacDonald

,

Februar

2013
Vatican Library's Digitized manuscripts

3 ungelesen

/ 3

Diane-bpcb

,

Februar

2013
BL puts the Codex Alexandrinus online

3 ungelesen

/ 3

papyri

,

Dezember

2012
Cambridge University Library releases new round of digitized manuscripts

1 ungelesen

/ 1

nathanielcampbell

,

Dezember

2012
Victoria and Albert Museum set of Illuminiated Mss

1 ungelesen

/ 1

Africansky1

,

Dezember

2012
Ancient papyrus mentions Jesus's wife

6 ungelesen

/ 6

John5918

,

November

2012
Gunnar Rudberg on Plato's Atlantis (1917)

3 ungelesen

/ 3

Thorwald_Franke

,

November

2012
Greek Language - New Publications

1 ungelesen

/ 1

papyri

,

Juni

2012
Greek Language - New Publications

1 ungelesen

/ 1

papyri

,

Juni

2012
Origene's manuscripts

3 ungelesen

/ 3

richardbsmith

,

Juni

2012
Ancient Language Courses

4 ungelesen

/ 4

cemanuel

,

Mai

2012
British Library acquires the St. Cuthbert Gospel

2 ungelesen

/ 2

cbellia

,

Mai

2012
News from Vatican library

1 ungelesen

/ 1

ousia

,

Mai

2012
Homeric manuscript, Venetus A, goes digital

3 ungelesen

/ 3

donbuch1

,

April

2012
Cairo Genizah collection now online through the Bodleian

2 ungelesen

/ 2

nisgolsand

,

März

2012
Vatican Library Exhibit

14 ungelesen

/ 14

nisgolsand

,

März

2012
Join in the hunt for lost gospels and other ancient texts.

1 ungelesen

/ 1

papyri

,

September

2011
Book recomendation: Sisters of Sinai

11 ungelesen

/ 11

papyri

,

August

2011
Manuscripts: Lost and Found?

1 ungelesen

/ 1

Historyguy

,

Juli

2011
Codex Calixtinus stolen from Spanish Cathedral

1 ungelesen

/ 1

papyri

,

Juli

2011
Lawrence J. Schoenberg Symposium on Manuscript Studies in the Digital Age

3 ungelesen

/ 3

papyri

,

Mai

2011
Query re: marginalia

8 ungelesen

/ 8

inkie_fingers

,

Februar

2011
Infrared Photography

2 ungelesen

/ 2

Nicole_VanK

,

Februar

2011
Book Care and Repair and Emergency Procedures

2 ungelesen

/ 2

papyri

,

Februar

2011
Paper Engineering: Fold, Pull, Pop & Turn - Pop-up Book Exhibit

2 ungelesen

/ 2

lilithcat

,

September

2010
Oslo University Library Papyrus Collection Exhibit

1 ungelesen

/ 1

papyri

,

August

2010
Oriental Institute Exhibit on the Origins of Writing in the Middle East

1 ungelesen

/ 1

papyri

,

August

2010
26th International Congress of Papyrology

1 ungelesen

/ 1

papyri

,

August

2010
Google -OeNB project

1 ungelesen

/ 1

MarthaJeanne

,

Juni

2010
Belles Heures of the Duke of Berry

2 ungelesen

/ 2

papyri

,

März

2010
Islamic Calligraphy

3 ungelesen

/ 3

Essa

,

Januar

2010
Manuscript Marginalia

2 ungelesen

/ 2

lilithcat

,

September

2009
Himalayan Art

1 ungelesen

/ 1

papyri

,

August

2009
Ethiopian Manuscripts

1 ungelesen

/ 1

papyri

,

Juli

2009
Birmingham Manuscript Conferences, Seminars and Workshops

5 ungelesen

/ 5

timspalding

,

Juni

2009
First Encounters of Muslims and Christians in Egypt - Exhibit/Catalog

2 ungelesen

/ 2

MarthaJeanne

,

Mai

2009
China's Calligraphic Arts

1 ungelesen

/ 1

papyri

,

Mai

2009
Papyri collection for Sale

1 ungelesen

/ 1

papyri

,

März

2009
German and Central European Manuscript Illumination

1 ungelesen

/ 1

papyri

,

Februar

2009
Cuneiform Tablets

3 ungelesen

/ 3

timspalding

,

Januar

2009
Southeast Asian Manuscripts

1 ungelesen

/ 1

papyri

,

Januar

2009
Early Buddhist Manuscript Painting

1 ungelesen

/ 1

papyri

,

Dezember

2008
Exhibit of Rare Bookbindings

1 ungelesen

/ 1

papyri

,

November

2008
Egyptian Monasteries Exhibit at the Austrian National Library

3 ungelesen

/ 3

MarthaJeanne

,

Oktober

2008
Fordham Museum of Greek, Etruscan and Roman Art

1 ungelesen

/ 1

papyri

,

September

2008
Codex Sinaiticus

1 ungelesen

/ 1

papyri

,

Juli

2008
Icelandic Saga manuscripts

3 ungelesen

/ 3

MarthaJeanne

,

Juli

2008
Imperial Mughal Painting and Calligraphy Exhibit

1 ungelesen

/ 1

papyri

,

Juni

2008
Exhibit

12 ungelesen

/ 12

liamfoley

,

Juni

2008
History Of Medicine - Medical Books and Manuscripts

2 ungelesen

/ 2

papyri

,

Juni

2008
Cairo Genizah - Medieval Hebrew Manuscripts

4 ungelesen

/ 4

papyri

,

März

2008
Collecting Manuscripts

1 ungelesen

/ 1

papyri

,

Februar

2008
Writing and Graphic Systems in Africa

1 ungelesen

/ 1

papyri

,

Januar

2008
Medieval/Renaissance Manuscript conference this Fri. at UPenn

2 ungelesen

/ 2

papyri

,

Oktober

2007
Language Loss and Mystery

1 ungelesen

/ 1

Kushana

,

Juli

2007
Manuscript Exhibits

1 ungelesen

/ 1

papyri

,

Juli

2007
Welcome

1 ungelesen

/ 1

papyri

,

Juli

2007
This is a feature balloon