Vampire Fiction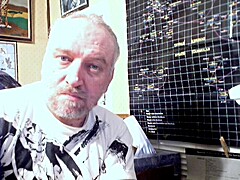 Diese Gruppe ist offiziell eingeschlafen. Sowas passiert.
Wie du die Gruppe wiederbeleben oder eine neue Gruppe zum selben Thema erstellen kannst, erfährst du hier.
This group is for people in love with vampire fiction - whether it's romance, fantasy, sci-fi, horror or something else. Share your recommendations with the group!
Thema

Thema

Beiträge

Letzter Beitrag

Is This Group Still Active

3 ungelesen

/ 3

AMP1972

,

Mai

2020
In search of gay vampire books

11 ungelesen

/ 11

Olivia_Myers

,

August

2015
Any Book Swapper out there?

6 ungelesen

/ 6

amdrane2

,

Juni

2015
What/who is your Vampire of all Vampires and why?

12 ungelesen

/ 12

LouieAndTheLizard

,

Februar

2015
New Vampire Book Reco

3 ungelesen

/ 3

.Monkey.

,

September

2014
What YA Vampire Fiction Would You Recommend?

4 ungelesen

/ 4

nrmay

,

September

2014
Old vs New Vampire novels

12 ungelesen

/ 12

Graham_and_Wolf

,

August

2014
Necrosexual?

5 ungelesen

/ 5

Graham_and_Wolf

,

Juli

2014
Western vampires

3 ungelesen

/ 3

Graham_and_Wolf

,

Juli

2014
New authors?

56 ungelesen

/ 56

Graham_and_Wolf

,

Juli

2014
Help! i Need more books

22 ungelesen

/ 22

al.vick

,

Juni

2014
Vampire Fiction Message Board

49 ungelesen

/ 49

Graham_and_Wolf

,

Juni

2014
Recommendations?

72 ungelesen

/ 72

Louise_Lake

,

Juni

2014
Glen Duncan's By Blood We Live

1 ungelesen

/ 1

brickhorse

,

Mai

2014
Blood Ritual Monarch- Tales of Demon Conjuring, Mind Control, and Madness

1 ungelesen

/ 1

Blood_Ritual_Monarch

,

Februar

2014
Vampire Sheriff and Deputy

1 ungelesen

/ 1

kipanna

,

Februar

2014
Novel in which bankers are vampires?

3 ungelesen

/ 3

PaulJesep

,

Dezember

2013
Favorite Anne Rice books

21 ungelesen

/ 21

Pandora6671

,

Oktober

2013
true blood guide giveaway

1 ungelesen

/ 1

valeriefrankel

,

August

2013
Dianne Duvall

1 ungelesen

/ 1

BookLizard

,

Dezember

2012
Christmas vampires

12 ungelesen

/ 12

brickhorse

,

Dezember

2012
Vampire to Human Ratio?

8 ungelesen

/ 8

destiny13

,

November

2012
vampyre or vampire

6 ungelesen

/ 6

destiny13

,

November

2012
Anita Blake series (Spoilers inside!)

15 ungelesen

/ 15

talk2robby

,

September

2012
97 Agencies That Will Consider Fantasy/ Sci Fi

1 ungelesen

/ 1

Armand_Inezian

,

August

2012
Need new series...suggestions...have read lots of other...

16 ungelesen

/ 16

NicNacNoodle

,

Juni

2012
Subtleties of the Blood will be free from the 13th of June to the 17th at amazon.com.

2 ungelesen

/ 2

Wilbur371

,

Juni

2012
a few recommendations

10 ungelesen

/ 10

Wilbur371

,

Juni

2012
Akeldama: The Field of Blood

2 ungelesen

/ 2

bs1

,

Juni

2012
FREE e-book

1 ungelesen

/ 1

naimahaviland

,

April

2012
Vampire Academy

44 ungelesen

/ 44

tula_k

,

März

2012
Morganville Vampires by Rachel Caine

12 ungelesen

/ 12

tula_k

,

März

2012
Which Salvitore brother is the hotest? Damon or Stefan?

7 ungelesen

/ 7

tula_k

,

März

2012
vampire series question

6 ungelesen

/ 6

TinaV95

,

Januar

2012
Holiday Giveaway--Win "Oceans of Fire" by Christine Feehan!

1 ungelesen

/ 1

The_Book_Queen

,

Dezember

2011
Free ARC Giveaway for A Perfect Blood by Kim Harrison

1 ungelesen

/ 1

VampireNovelFan

,

Dezember

2011
Blood Rights by Kristen Painter

2 ungelesen

/ 2

BookLizard

,

Dezember

2011
ok guys i need your help!

2 ungelesen

/ 2

BookLizard

,

Oktober

2011
midnight breed series?

9 ungelesen

/ 9

oxtina143

,

Juni

2011
Sookie Stackhouse...anyone?

61 ungelesen

/ 61

midnightrose

,

Mai

2011
Vampires Rule... a new series

2 ungelesen

/ 2

kblake

,

April

2011
Chance to win an ARC of Hunt the Moon

1 ungelesen

/ 1

S.Alexander

,

April

2011
L.J. Smith

18 ungelesen

/ 18

Kattatonia

,

März

2011
Help Twilight Beat Hunger Games!

1 ungelesen

/ 1

jenconnected

,

Februar

2011
Insatiable by Meg Cabot

4 ungelesen

/ 4

JessicaSinn

,

Februar

2011
The Master's Bloodline

1 ungelesen

/ 1

kricks

,

Januar

2011
Marked by PC Cast

28 ungelesen

/ 28

AmberLala

,

Januar

2011
Harris vs Frost vs Ward (non YA books)

11 ungelesen

/ 11

BookLizard

,

Januar

2011
What the difference/who's better??

10 ungelesen

/ 10

JacobDrake

,

Dezember

2010
The Kindred

9 ungelesen

/ 9

dizzyweasel

,

Oktober

2010
I

2 ungelesen

/ 2

Maidas9

,

September

2010
Amelia Atwater-Rhodes Vampire Books

3 ungelesen

/ 3

Maidas9

,

September

2010
Twilight Saga

28 ungelesen

/ 28

Raychild

,

Juli

2010
New book

6 ungelesen

/ 6

susiesharp

,

Juni

2010
hi

5 ungelesen

/ 5

BookLizard

,

Juni

2010
Covet by J.R. Ward - Fallen Angels Series

9 ungelesen

/ 9

Aurora56

,

April

2010
Vampire Diaries

18 ungelesen

/ 18

midnightrose

,

Februar

2010
New Sookie Stackhouse coming in May!

8 ungelesen

/ 8

Kat_In_Wonderland

,

Februar

2010
Question about Guilty Pleasures by Laurell K. Hamilton (spoilers)

10 ungelesen

/ 10

Kat_In_Wonderland

,

Februar

2010
To be or not to be?

10 ungelesen

/ 10

cynthiadogmom

,

November

2009
Open world vampire novels

9 ungelesen

/ 9

flemmily

,

November

2009
classics with a vampire twist

8 ungelesen

/ 8

CharlesFerdinand

,

Oktober

2009
BDB Book 7 Coming Very Soon!!! Anyone else super excited?!?!

21 ungelesen

/ 21

scrpo1027

,

Oktober

2009
Maryjanice Davidson Undead Series

10 ungelesen

/ 10

Larissa.Sarah

,

Oktober

2009
eBooks, any feedback?

9 ungelesen

/ 9

ivekilledpeople

,

August

2009
Joining In

3 ungelesen

/ 3

FFortuna

,

April

2009
Breaking Dawn...your thoughts (possible spoilers)

18 ungelesen

/ 18

MysteryWatcher

,

Januar

2009
Talkative vampires

4 ungelesen

/ 4

thecynicalromantic

,

November

2008
Colleen Gleason

4 ungelesen

/ 4

fellings

,

November

2008
Vampire Series

9 ungelesen

/ 9

fellings

,

Oktober

2008
Twilight, Folks WA and "Vampire Tourism"

5 ungelesen

/ 5

gabeblaze

,

September

2008
Are parts of these safe to read?

3 ungelesen

/ 3

Kegsoccer

,

September

2008
Parlour game

13 ungelesen

/ 13

mitchsz

,

August

2008
problems with Anne Rice

16 ungelesen

/ 16

MysteryWatcher

,

August

2008
Random

20 ungelesen

/ 20

SilverTome

,

August

2008
Old School or New School?

41 ungelesen

/ 41

books4shannon

,

Juli

2008
J.C Wilder

2 ungelesen

/ 2

The_Book_Queen

,

Juli

2008
Contest

2 ungelesen

/ 2

sidhevicious

,

Juni

2008
vampire on a river boat?

4 ungelesen

/ 4

FicusFan

,

Juni

2008
Kerrelyn Sparks

8 ungelesen

/ 8

aliahill

,

Mai

2008
Irrevocably Damned, a new Vampire Book

1 ungelesen

/ 1

Alaria114

,

Mai

2008
Anybody read Paul Feval?

1 ungelesen

/ 1

VictoriaPL

,

April

2008
What is your favorite author's take on vampirism?

21 ungelesen

/ 21

beatles1964

,

April

2008
sherrilyn Kenyon

4 ungelesen

/ 4

MysteryWatcher

,

April

2008
Parlour game part 2

6 ungelesen

/ 6

Irisheyz77

,

März

2008
Amanda Ashley

3 ungelesen

/ 3

Irisheyz77

,

März

2008
Is it wrong.....

16 ungelesen

/ 16

MysteryWatcher

,

Januar

2008
sin?

9 ungelesen

/ 9

Fallen_from_Grace

,

Januar

2008
Hardback Kim

6 ungelesen

/ 6

Antares1

,

August

2007
This is a feature balloon