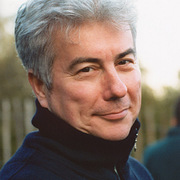 Wissenswertes
Rechtmäßiger Name

Andere Namen

Geburtstag

Geschlecht

Nationalität

Geburtsort

Wohnorte

Ausbildung

Berufe

Organisationen

Preise und Auszeichnungen

Fellow of University College, London (1994)
Royal Society of Arts (Fellow)
Olaguibel Prize, awarded by the Colegio Oficial de Arquitectos Vasco-Navarro for contributing to the promotion and awareness of architecture (2008)
Honorary Doctorate (DLitt | University of Glamorgan)
Honorary Doctorate (Letters | Saginaw Valley State University | 2007)
ITW Thrillermaster (2010)

Agent

Kurzbiographie

He was born on 5 June 1949 in Cardiff, Wales, the son of a tax inspector. He was educated at state schools and graduated from University College, London, with an Honours degree in philosophy. He was made a Fellow of the college in 1995.

He became a reporter, first with his home-town newspaper the South Wales Echo and later with the London Evening News. While working on the Evening News he wrote his first novel, which was published but did not become a bestseller. He then went to work for a small London publishing house, Everest Books, eventually becoming Deputy Managing Director. He continued to write novels in his spare time. Eye of the Needle was his eleventh book, and his first success. Around 100 million copies of his books have been sold worldwide.

Hinweis zur Identitätsklärung

Ken Follett has written under several pen names, including Martin Martinsen, Simon Myles, Bernard L. Ross, Zachary Stone.
Statistikseite
Werke

199

Auch von

95

Mitglieder

108,040

Beliebtheit

#80

Bewertung

3.9
Rezensionen

2,562

ISBNs

2,986

Sprachen

33

Favoriten

255

Über uns

1

Anker

1,548